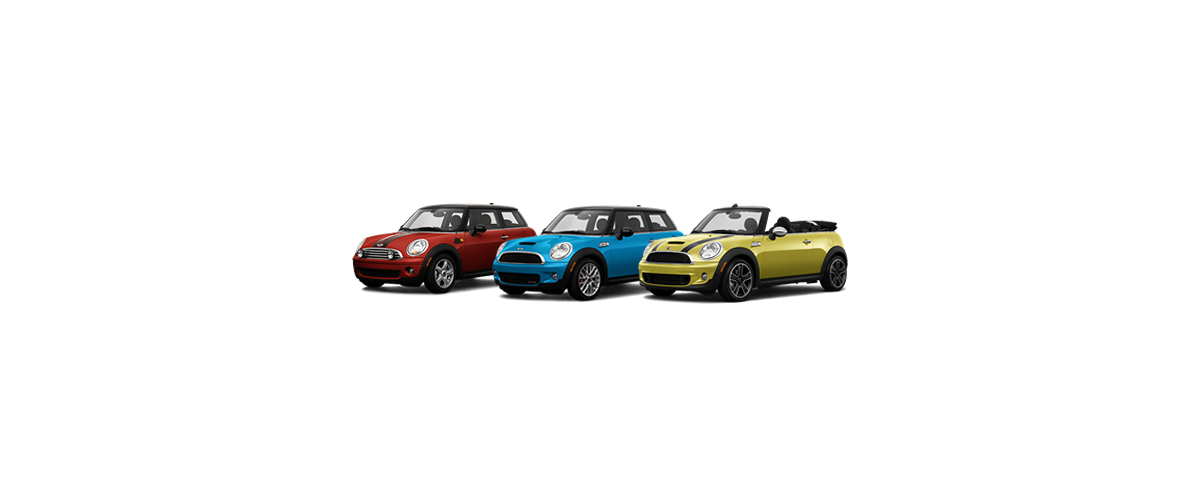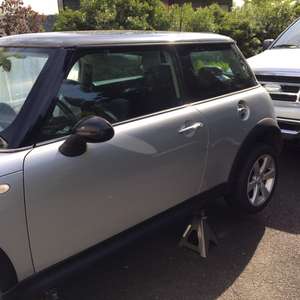 This car has a clear WA title but was hit on the passenger side @40 mph causing significant damage. Even after the collision the car started, ran and actually drove perfectly. Everything is for sale. If there are part(s) you need that are not listed please contact me.
No seats - sorry. The drivers seat, like most Gen1 Mini seats with leatherette (fake leather), was cracked and split. I used the bottom from the passenger side to repair my drivers side seat. There's really nothing left other than the frames.
Part
Price
Notes
Front Bumper Cover - Pure Silver
160
Lower lip scraped up. 1 minor scratch in paint.
Front Bumper
140
Factory Aluminum
Hood Scoop w/Air Intake
60
Really nice in "Pure Silver".
Xenon Headlights w/Washers
200
For the pair. Right lamp has a minor scratch on the chrome and lens.
Front Grill (Pure Silver)
40
3 plastic posts broken. It should still mount securly without them.
Air Vent Grills
20
For the pair. Excellent condition.
L Fender
40
and trim
R Fender
40
and trim
L Door
200
Includes mirror, inside door panel, window and all misc. parts.
L Rear Quarter
200
 
R Hatch
300
 
4 Tires/Rims. Only 1k miles on the tires!
200
Sentury 205 50ZR16 The previous owner just paid $400 to have these tires mounted and balanced.

Fuel Pump

100

Sold

Getrag 6 Speed Transmission

500

Sold
Engine/Supercharger 150K (hear it run)
800
Includes everything. Wiring harnesses, air boxes, alternator, flywheel, etc.. The only thing missing is the starter.
Air Conditioner Compressor
100
 
Air Conditioner Condenser
40
 
Tail Lights
80
For the pair.
ECU/BMC/EWS + 1 key fob
140
If you need a new computer, or a matched set, these were working perfectly when the car last drove.
ABS Pump + DSC
60
 
Shifter (condition A) (includes 4 cables)
180
 
Subframe/Power Steering Box
260
 
Chrome Gas Cap
20
 
Exhaust Header and Catalytic Converter (missing 1 of 2 O2 sensors)
180
 
Exhaust Heat Shields
100
Full set
Front Rotors - Original 
40
For both. Had these turned at Clackamas Auto Parts. Plenty of life left in these Brembo rotors. I'm just asking for what it cost me to turn them.
L./R. Wheel Hub/Strut Assembly
100
Each
Radiator Support
40
Broken at the bottom but doesn't cause any installation issues. Includes fog lamps (one lens is cracked).
Radiator and Electric Fan
80
 
L./R. Rear Trailing Wheel Hub
80
Each
Rear Bumper Cover and Trim. Pure Silver
80
Not perfect, but not terrible.
See and hear it run. 153k miles:
The engine, super charger and all the associated parts are being sold together. The engine is sitting on a pallet ready to be put on your trailer or in the bed of your truck. I have a lift to make things easier.